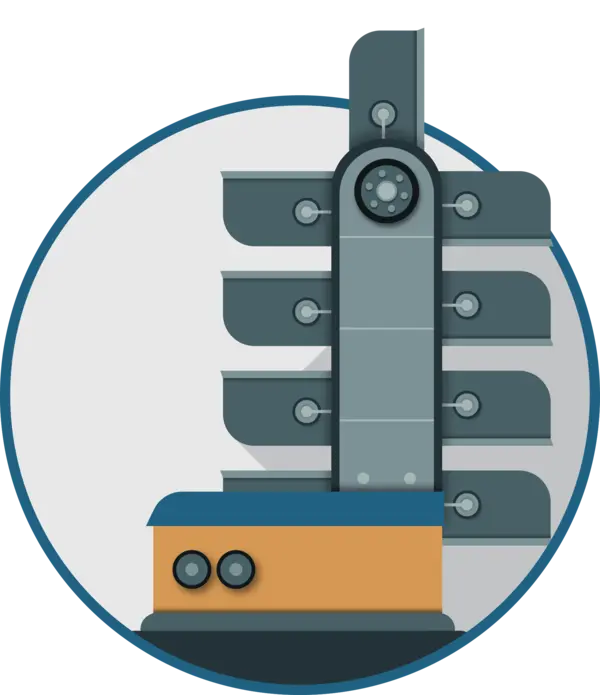 Detection of Material Buildup to Plan Actions
SPECIFIC INDICATORS, SPECIFIC ACTIONS
Predict began working with a global mining company in 2019 to reduce maintenance costs and failures across a critical Nickel processing workshop.
Prior to engaging with Predict the site experienced two instances where buckets were
torn from the chain due to corrosion. Predict developed an indicator using existing process data to detect the build up of wet material that promotes corrosion.
Predict's cloud-based platform KASEM® is used by teams on-site to reliability alert when cleaning of the bucket elevator is required.
Since implementing a condition-based strategy the site has experienced zero failures of the bucket elevator.
PREDICT BUCKET ELEVATOR IMBALANCE INDICATOR

Using limited existing process data to implement reliable condition-based maintenance.