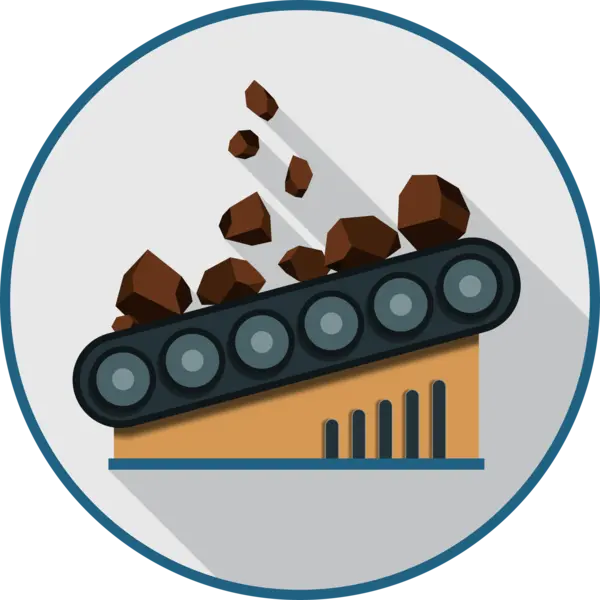 Early Detection of Poor Calibration
AVOIDING IMPACTS TO PRODUCTION
Predict partnered with an Australia mining company in 2021 to optimise their existing maintenance strategies with the help of the health data provided by Predict.
Predict designed an indicator to monitor the performance of a key conveyor using existing process data. Once deployed, an alert was generated by Predict's cloud-based platform KASEM® indicating a signifi cant change in the performance of the conveyor.
Upon investigation, asset specialists on site discovered 100t/h less material was being delivered due to poor calibration of the encoder that provides the speed needed by the weightometer and work was scheduled.
Once calibration was carried out on the weightometer the conveyor performance indicator returned to nominal.
PREDICT CONVEYOR PERFORMANCE INDICATOR

Data to continuously analyse the impact of maintenance actions on the process.
"This was a good pick up by you and your team. The weight of this conveyor is one of the main inputs we use to mix the fi nal product…" – Asset Specialist